SANAA, Feb. 10 (YPA) – Heavy snow fell on Tuesday and covered a number of heights and areas of Bani Matar district in Sanaa province.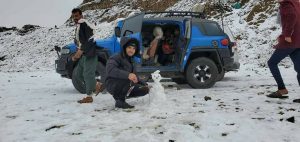 Piles of snow were seen covering Jabal An Nabi Shu'ayb, the highest mountain in Yemen, and the villages of Masyab, Beit Radam, al-Masajed and other villages in the district.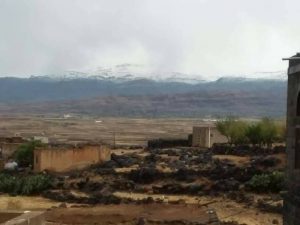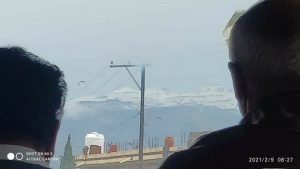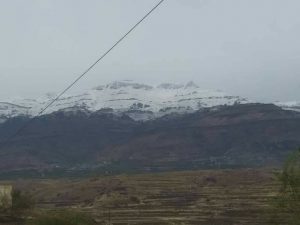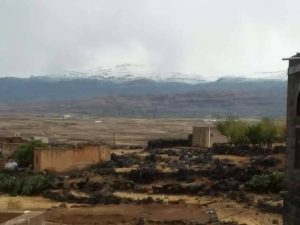 The National Meteorological Center warned citizens in mountainous heights to stay away from expected rain's floods  and cold weather over the next hours.
In its warning forecast, the center warned vehicle drivers on mountain roads against a decrease in the horizontal visibility due to low clouds and fog formation, especially during the night and early morning hours.
The center also confirmed that rainfall will continue especially on the western mountain slopes bordering the Tihama Plain, with a retreat in the event of cloud spread,
It pointed out that cold weather will continue on the mountain heights and the interior plateaus, up to the desert areas, during the night and early morning hours.
E.M