SHABWA, Oct. 29 (YPA) – A citizen was brutally tortured by factions loyal to the UAE in Shabwa province, eastern Yemen.
Human rights activists have confirmed that Adeeb Salem Ali Al-Moumen, a citizen from Nissab District, was subjected to brutal torture after being kidnapped by UAE-funded "Shabwa Defense" factions.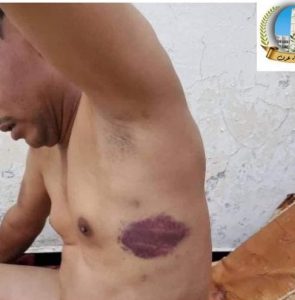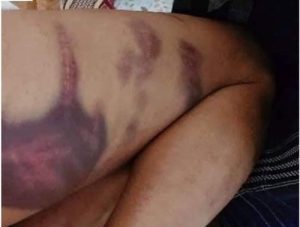 The activists published shocking pictures of Al-Moumen with traces of torture on his body, by beating, hanging, and burning with fire in various parts of his body, which showed the brutality of torture he has been subjected to.
The people of Nissab district in Shabwa have expressed outrage over the citizen torture incident, demanding an investigation into the crime, which does not have a statute of limitations.
Last August, the "Shabwa Defense" kidnapped Saddam Hussein Al-Sulaimani, a recruit in the Islah Party-affiliated 21st Mechanized Brigade, and subjected him to brutal torture to death inside Ataq Airport, which the UAE took as a secret detention center for all those opposing its presence in the province, and then informed his family to receive his dead body.
YPA