ADEN, Dec.31 (YPA) – Media have blamed the UAE occupation 's  man in the southern port city  for the recent Aden bombings.
Under the headline "This is the UAE's most prominent man and the first person involved in the bombing of Aden airport," the "Watan al-Ghad" newspaper published a picture of Shalal Ali Shayea .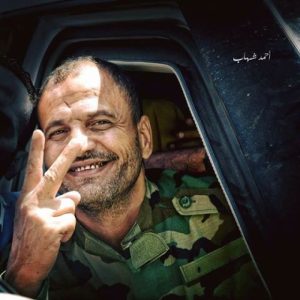 The paper, as well as other newspapers held him responsible for Wednesday's Aden bombings.
The paper quoted local sources as saying that the military attache at Yemen's embassy in the United Arab Emirates, Shalal Shayea was involved in the bombings that rocked Aden International Airport, just before the arrival of the government formed by Riyadh.
Shalal Shayea left Aden International Airport before three consecutive explosions rocked the airport with the arrival of Hadi's outgoing government, the source said.
The source said that he disembarked from the plane before the government delegation and left the airport immediately on a private armoured vehicle minutes before the explosion, which confirms his involvement and the attack.
E.M