Pro-coalition authorities ignore damage caused by torrents in Socotra                                   
SOCOTRA, June 07 (YPA) – The Yemeni province of Socotra archipelago experienced heavy rains and floods during the past hours, coinciding with the entry of a tropical storm in the Arabian Sea.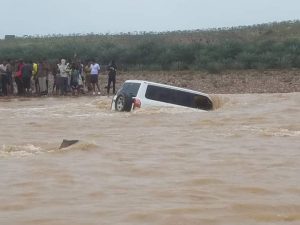 The heavy rains and torrents that hit the Socotra archipelago caused significant damage to property and infrastructure, and impeded the movement of residents, amid a complete absence of the authorities loyal to Saudi-led coalition in the archipelago, which is controlled by UAE-backed factions.
Local sources confirmed that the torrents caused roads to be blocked, houses to flood, and services, property, and agricultural lands to be damaged, all while the local authority was completely absent, led by pro-UAE governor Raafat al-Thaqali.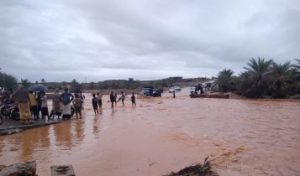 According to the sources, Socotra is suffering from a near-complete collapse of services, a weak infrastructure, and a lack of the most basic means of safety and rescue.
The residents of Socotra have expressed their discontent with the disregard of the "government" loyal to the coalition and the coalition troops occupying the archipelago for these calamities and the severe harm that locals have suffered or are suffering from.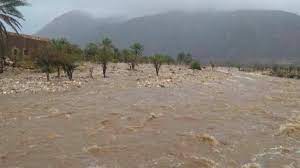 In turn, campaigners sent cautions to the island's population, urging them not to traverse lowlands and torrential passes or head to the sea.
According to the most recent developments in the tropical situation in the Arabian Sea, the storm has become a first-class atmospheric hurricane, according to the list of tropical cyclones named by the Regional Center for Meteorology in New Delhi, India.