HODEIDA, Jan. 23 (YPA) – Hodeida province on Monday witnessed a mass rally and a protest vigil to condemn the repeated hostile Western practices targeting Islam and Muslims, the latest of which was the burning of a copy of the Holy Quran in Sweden.
The participants in the rally and vigil raised slogans expressing anger and denunciation of the burning of the Holy Quran, and chanted expressions against this disgraceful extremist and immoral act.
They considered these actions a provocation to the feelings of Muslims and an incitement to religious hatred that the governments of Western countries deliberately do.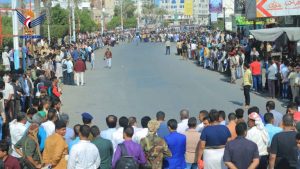 A statement issued by the rally and the vigil confirmed that the repeated crimes of burning the Quran fall within the plans and conspiracies of the Zionist lobby, which pursues historical hostility against the Islamic religion.
The statement also stressed the need for the regimes of Arab and Islamic countries to adopt a unified position to put an end to these violations.
It stressed that the Swedish government should bear the consequences of this heinous crime, present an official apology to Muslims and hold the perpetrators of this crime accountable, and prevent the recurrence of insults to the Holy Quran.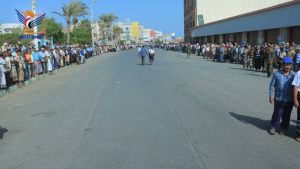 YPA