Zakat Authority sponsors mass wedding ceremony for 146 grooms, brides in Marib
MARIB, Nov. 09 (YPA) – Marib province celebrated on Wednesday the wedding of 164 grooms and brides from the province's people, as part of the third collective wedding project with the support of the General Authority for Zakat.
During the ceremony, which was held at the throne of Belqis in Serwah district, the Governor of Marib, Ali Muhammad Tua'iman, congratulated the grooms on their auspicious wedding, indicating that mass weddings embody cooperation and solidarity among the members of society in facing the challenges imposed by the aggression and siege.
Tua'iman considered this collective wedding one of the fruits of the Zakat Authority, which is keen to spend zakat on its legitimate fields, praising the efforts of the organizing committees to make this wedding a success.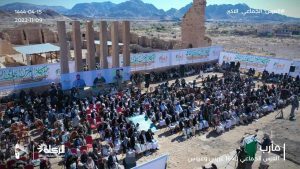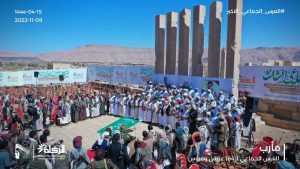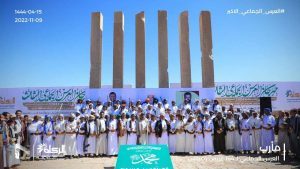 YPA