Political analyst: Ansarullah has proven their ability to strike strategic and important targets in Yemen's south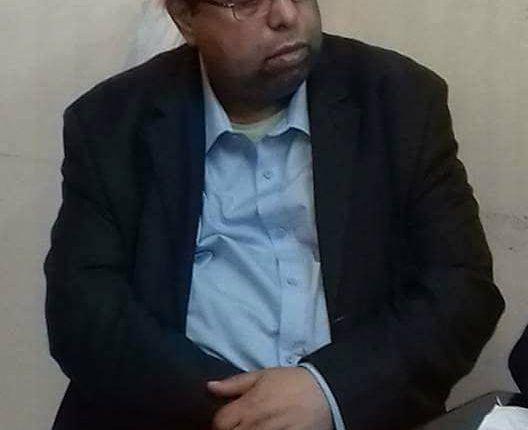 SANAA, Jan. 11 (YPA) – Yemeni Political analyst and researcher, Mohammed al-Naomani on Thursday has launched a verbal attack on the Exiled Hadi's government, its leaders in the occupied areas south Yemen, the United Arab Eremites (UAE) and Saudi occupation forces.
In a series of tweets on his account, he revealed the mysteries of the Saudi-led countries in the south and the fragility of the Coalition's mercenaries.
Mohammed al-Naomani confirmed that there were Emirati and Saudi leaders who refused to attend despite sending invitations to them.
من الغباء جدا ان تشهد قاعده العندتدشين عام قتالي جديد و نحن في حاله حرب وعدوان قوات الجيش اليمني واللجان الشعبيه لحكومه الانقاذ استطاعت اليوم اتثبت انها قادرة على ضرب مواقع استراتيجيه هام في اي مكان كان في الجنوب وهي اتثبت انها قادرة على ضرب مواقع استراتيجيه هامه داخل دول التحالف

— دمحمدالنعماني (@nommani1) January 10, 2019
He said the Yemeni army loyal to (National Salvation government) has today demonstrated their ability to strike strategic and important positions in the south through what they have achieved today with the power of unmanned aerial vehicles.
من الغباء جدا ان تشهد قاعده العندتدشين عام قتالي جديد و نحن في حاله حرب وعدوان قوات الجيش اليمني واللجان الشعبيه لحكومه الانقاذ استطاعت اليوم اتثبت انها قادرة على ضرب مواقع استراتيجيه هام في اي مكان كان في الجنوب وهي اتثبت انها قادرة على ضرب مواقع استراتيجيه هامه داخل دول التحالف

— دمحمدالنعماني (@nommani1) January 10, 2019
"Underestimating the capabilities of the army and popular committees led some of the coalition's commanders to make a military parade of the South in order to plunge them into the battles of the West Coast," he added.
الاستخفاف بالقدرات الجيش اليمني واللجان الشعبيه بالوصول و بضرب مواقع استراتيجيه هامه هو الذي ادى الى شطحات بعض القادة العسكريين بالقيام باستعراض عسكري في قاعده العند لارسال المقاتلين الى معارك الساحل الغربي حيت تجري محارق للموت لابناء الجنوب استهداف قاعده العند اليوم (1-2)

— دمحمدالنعماني (@nommani1) January 10, 2019
"Al-Naomani" said that the air operation, which targeted Al Anad Military base, indicates the deaths of UAE, Saudis and Sudanese officers from the joint military Operations room, in which over 150 coalition-backed militants, including senior commanders, were killed and injured.
المعلومات الاوليه تشير الى مصرع ضباط اماراتيين و سعوديين وسوداني من غرفه العمليات العسكريه المشتركه في قاعده العند في استهداف منصة قاعدة العند من قبل طايرة مسير اليوم والذي راح ضحيتها نحو 150 ضابط وجندي من مرتزقة العدوان السعودي الاماراتي

— دمحمدالنعماني (@nommani1) January 10, 2019
He also revealed that after the operation, UAE occupation forces to stop media, journalists and soldiers by the coalition forces to investigate the targeting of Al Anad Military platform by a drone attack.
معلومات اوليه تتحدث عن ايقاف اعلاميين و صحافيين وعسكريين من قبل قوات الاحتلال الاماراتي السعودي للجنوب للتحقيق حول استهداف منصه قاعدة العند من قبل طائره مسيره من صنعاء

— دمحمدالنعماني (@nommani1) January 10, 2019
E.M