ABYAN, Nov. 21 (YPA) – UAE-backed factions have released a journalist-activist kidnapped in Abyan province, southern Yemen, who was found to have been brutally tortured.
Activists from Abyan circulated pictures that they said were of the media activist in Sarar Yafa district in Abyan, Saleh Al-Bukhaiti, with traces of torture and beatings all over his body. They confirmed that Al-Bukhaiti was subjected to severe beatings throughout his stay in prison by the factions affiliated with the Southern Transitional Council (STC) in the same district.
The activists explained that the health condition of the activist, Al-Bukhaiti, is poor, without revealing the motives for the kidnapping and torture that he was subjected to during the past days in the Sarar Yafa area.
The violations of the STC factions against the people of Abyan, especially those opposed to their presence in their areas, expanded as a result of its repressive practices and the imposition of illegal taxes and royalties on citizens in several districts.
STC factions dismissed 400 Abyan tribes' recruits, prevented them from entering camps, and waged war against them since August 2022 under the name of fighting terrorist elements in the province.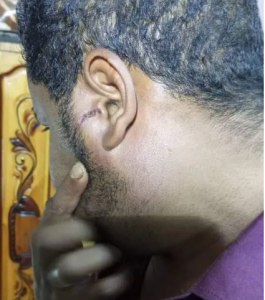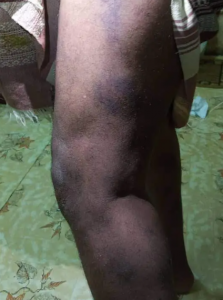 YPA