Documents reveal harmful poisonous pollutants endanger Mukalla people's lives
SANAA, Aug. 30 (YPA) – Panic and fear have gripped the residents of neighborhoods in the city of Mukalla, the center of Hadramout province, eastern Yemen, due to the unloading of a shipment of the toxic chemical "MTBE" which is harmful to human health and was stored in the oil company's facilities.
"Yemeni Press Agency" obtained documents issued by the member of the parliament loyal to the Saudi-led coalition, Mohsen Ali Omar Basurrah, in which he addressed the Minister of Oil in the pro-coalition government last Thursday.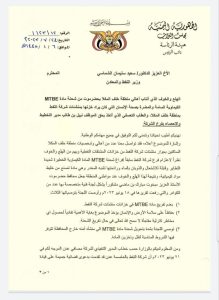 The documents confirmed that the cargo of MTBE, which is a dangerous, highly volatile, flammable, and water-soluble chemical similar to a drug, was unloaded at the oil company's facilities in Khalaf area in Mukalla, indicating that the cargo belonged to the Marib refinery.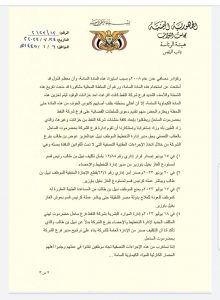 The company emptied MTBE into the tanks of the oil company's facilities despite warnings and prohibitions by the local authorities in order to preserve the safety of the land and people and avoid any catastrophic risks.
The toxic chemical substance, which is prohibited from being imported into Yemen and most countries in the world, was emptied and stored in one of the fuel tanks.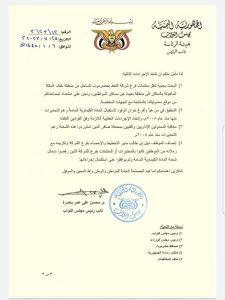 Basurrah called on the Minister of Oil to search for the transfer of oil facilities from the inhabited Khalaf area to an area far from citizens' homes, and to investigate those who prepared and emptied the fuel tank to receive toxic chemicals that threaten the lives of citizens.
YPA