SANAA, March 26 (YPA) – The Leader of the Yemeni Revolution, Sayyed Abdulmalik Badr al-Din al-Houthi, revealed on Saturday that the aggressive war against Yemen for eight years has been an American aggression implemented by its regional tools.
In a speech he delivered this evening on the occasion of the eighth anniversary of "National Resilience Day," the revolution leader stressed that the United States has harnessed all its capabilities to support that aggression against Yemen.
"The aggression is basically an American aggression launched by America through its regional agents to avoid losses," he said. "The declaration of aggression from Washington revealed the nature of the basic American role in the aggression against our country."
Sayyed Abdulmalik explained that the Americans, through their tools (referring to Saudi Arabia and the UAE), seek to occupy Yemen and control the sources of its oil wealth and its strategic locations in order to use them as military bases.
He indicated that most of the weapons that killed the Yemeni people were American and dropped by American aircraft, with American training and supervision, even in the field of identifying targets on the ground.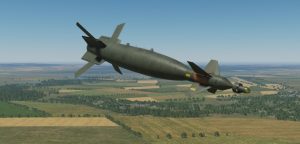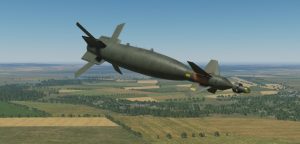 "The British and Israeli roles contributed to the incitement, pushing, and planning of aggression under US auspices," he added.
He pointed out that the Saudi-led coalition used American cover and international silence in its war against Yemen and committed the most heinous crimes against the Yemeni people.
The revolution leader revealed that the coalition sought, through crimes of genocide, to kill the largest number of the Yemeni people, noting that "the crimes committed by the aggression coalition against Yemenis have reached the point where it is impossible to deny them, despite the money that was paid to cover them up."
Sayyed Abdulmalik stressed that those crimes proved to the whole world that the coalition is the oppressor in exchange for the grievances of the Yemeni people, who stand in the right position to defend themselves, their land, their independence, and their legitimate rights. He pointed out that all the coalition's crimes are clear, consistent, and documented by audio, video, and statistics.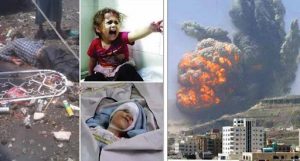 He stated that the coalition crimes included targeting health and educational facilities, blind accommodation centers and kindergartens, mosques, and even tombs, water tanks, and wells. "The aggression coalition crimes included preventing citizens from traveling for treatment by air or land, and this caused great suffering and the deaths of thousands of patients."
Regarding the American goal of the war on Yemen, Sayyed Abdulmalik al-Houthi said, "The aggression aimed at occupying our country, taking full control of our people, and confiscating our freedom and independence in order to enslave us."
"The Americans, through their tools, seek to occupy our country and control the sources of its oil wealth and its strategic locations to be used as military bases," he said.
He pointed out that "the aggression sought to deprive our people of all their national wealth, dry up revenues, steal wealth, and deprive employees of salaries."
YPA