Report: 149 killed and injured by Saudi attacks on border district of Shada during January and February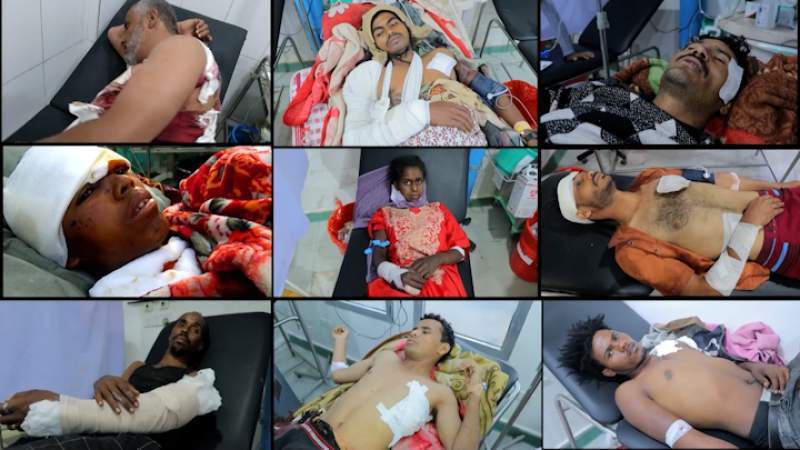 SAADA,  March .02 (YPA) – 149 killed and injured were killed during the months of January and February, according to medical statistics, as a result of the Saudi enemy's attacks on the border district of Shada in Saada.
The director of Razih Rural Hospital, Abdullah Musre'a, explained that the number of killed and injured in January of this year reached 83, and in February the number reached 62.
The statistics of the crimes of aggression also increased with the arrival of three killed and injured civilians, who were killed by the fire of the Saudi enemy army on the last day of last February, bringing the statistics to 149 killed and injured.
The health sector confirmed that this situation during the eight years of aggression burdens the hospital, which mainly suffers from a shortage of equipment, medicines and specialists in front of this number of victims and the seriousness of many injuries, in light of the continued blockade.
"Most of the critical cases were referred to the governorates hospitals, while others were referred to the capital's hospitals due to the lack of some medical services," the director of Razih Rural Hospital said.
The head of emergency department at Razih Rural Hospital, Aseel Manea, indicated that Razih Hospital lacks most of the services, including the lack of fluids, an internal specialist, and an orthopedic specialist, in addition to the lack of a central care unit to care for the patient.
The difficult road to the center of the province is another obstacle, which leads to the killed of some people.
Various areas of the border districts in Saada are  subjected to Saudi missile and artillery shelling, on a daily basis, resulting in heavy casualties and material losses.
E.M