TAIZ, Oct. 20 (YPA) – Citizens have found one of the detainees in the UAE's prisons killed in the center of Mocha city, which is controlled by UAE-funded forces led by "Tariq Afash", west of Taiz province.
On Wednesday, activists on social networking sites confirmed that citizens found the dead body of Tariq Muhammad Zaid Saeed, a month after his kidnapping and placing him in prisons belonging to the UAE in Mocha city, western Yemen .
Nasser Al-Kholani, activist on Twitter, stated, quoting Saeed's family, that the detainee was subjected to various types of torture, including electric shocks and ironing with flaming welding sticks while he was in the Emirati detention.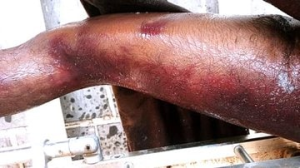 Al-Kholani said that the victim's family is subject to threats in an attempt to close the crime file, which the family demands to be re-opened by a specialized and impartial body from outside the coastal city of Mocha.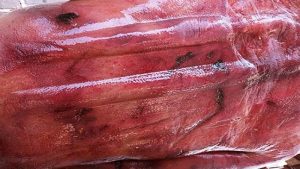 The shocking and horrific pictures circulated by a number of activists show the ugliness of the torture that the detainee was subjected to while he was in prison.
YPA