Euro-Med Monitor calls on EU states to impose embargo on arms exports to countries involved in Yemen war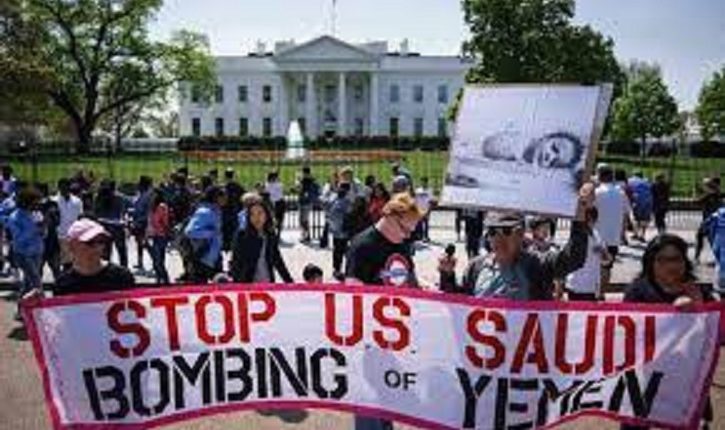 NEW YORK, Sept. 20 (YPA) – The Euro-Mediterranean Human Rights Monitor called on the European member states of the Human Rights Council to impose an embargo on arms exports to countries involved in the war on Yemen.
In a joint speech during the fifty-first session of the United Nations Council, the Euro-Mediterranean Monitor and the Youth Parliament said that European countries would be obligated to stop arms sales to the parties to the war in Yemen according to a set of relevant understandings and agreements, such as the European Common Position on Arms Trade Control and the Geneva Conventions, and Arms Trade Treaty, all of which prohibit the transfer of arms that may cause potential violations of international law.
"Despite international obligations, and irrefutable evidence showing the direct impact of the arms trade on human rights violations in Yemen, recent reports concluded that the participants in the war on Yemen do not still uses weapons manufactured in European countries, which contributes to fueling the conflict," a Monitor's legal researcher, Karma Esteité, said in her speech to the council.
She pointed out that the difficult humanitarian situation in Yemen has not prompted the coalition to stop the fighting, as more than 400,000 Yemenis have lost their lives due to the conflict since 2014, and 80 percent of the population has become dependent on humanitarian aid to survive.
Esteité stressed that the continued flow of weapons necessarily means the continuation of the war, as the international community has a collective responsibility to guarantee that perpetrators in Yemen are held accountable, along with those who provide them with the means to continue to commit human rights violations.
The Monitor and the Youth Parliament for the Sustainable Development Goals affirmed that imposing an immediate embargo on the export of arms to the coalition, might contribute to putting an end to the crimes committed by the Arab coalition led by Saudi Arabia.
AA