HAJJAH, April 23 (YPA) –The Saudi-led air strikes on Sunday targeted a wedding party in the village of Raqqa in Beni Qais district, killing and injuring dozens of civilians.
The first photographs of the massacre committed by Saudi-led coalition warplanes in Hajjah province obtained by Yemen Press Agency.
According to medical sources in the province said that more than 40 citizens were killed and injured as initial toll, while the bodies are still being pulled from the under the rubble until now.
The sources said Saudi-led coalition warplanes prevented the arrival of ambulances and medical teams to save and evacuate the injured.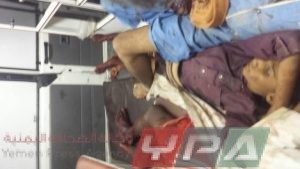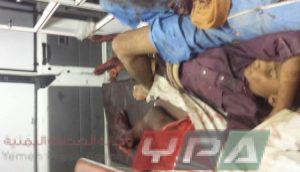 Emad