Deputy FM: Washington and London lead disinformation campaigns on the party obstructing Sweden agreement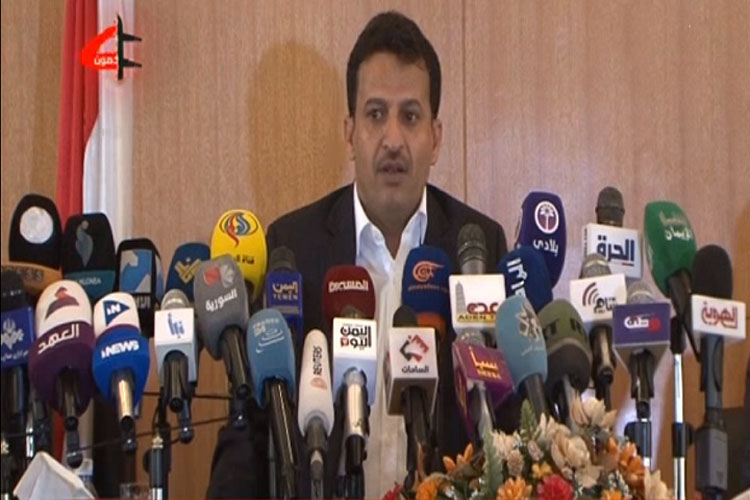 SANAA, March 18 (YPA) -Deputy Foreign Minister Hussein al-Izzi has said on Monday that the national forces are in favor of peace and that it is the other side, led by Saudi Arabia, that is continuing its aggression.
He noted that Washington and London are leading a disinformation media campaign on the party obstructing the Swedish agreement.
"Our interest is in peace, but the other side is the one who continues its aggression," the Deputy Foreign Minister said in a press conference held in the capital Sana'a.
"We have made many concessions in the negotiating rounds, yet the country is still under bombardment."
Al-Izzi confirmed that the aggression forces have committed more than 11,000 breaches of the ceasefire since the Sweden Agreement came into effect, adding that the Riyadh-backed representatives in the Joint Coordinating Committee deviated from debate about the content of the Hodeidah agreement and instead choose to discuss unrelated details.
"We have made precious sacrifices of martyrs and wounded for peace and for the sake of opening of roads. The British minister claiming that we are the one who obstructed peace, is a liar", the Deputy Foreign Minister added.
He stressed that there are misleading campaigns led by Washington and London on who is obstructing the Swedish agreement.
Al-Izzi also stated that he considers the free professional media as a partner in the peace process, if it does its duty to clarify the facts and reveal the truth.
E.M