TAIZ, Feb. 12 (YPA) – Local residents in Taiz province, southwest Yemen have reported that on Monday night a gang dug up the graves of  Al A'ajinat cemetery in the Mudhafer district which is under the control of militants belonging to Abu Abbas brigades.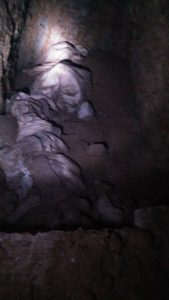 The sources added that during the excavation, the bodies of the dead were exhumed and tampered with without knowing the reasons behind this heinous act.
The citizens denounced the criminal acts carried out by this gang and considered this act as an apparent violation of the sanctity of the dead.
E.M