On the occasion of the Third International Handball Week.. Ahli Sanaa and May 22 qualify for the Handball Final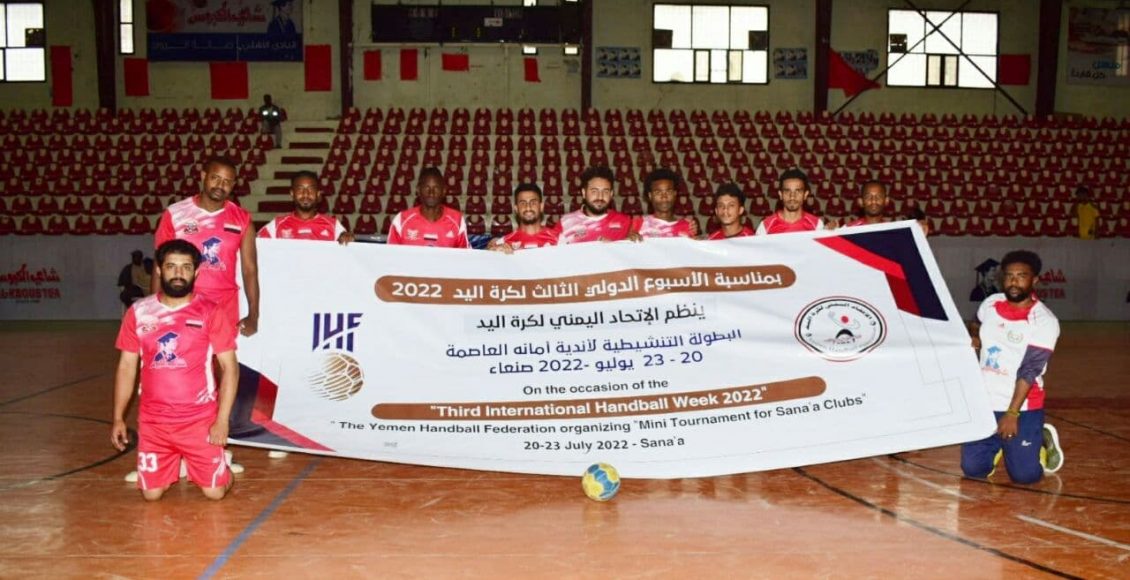 SANAA, Jul. 21 (YPA) Al-Ahly Sanaa and May 22 teams qualified for the final of the handball refresher tournament organized by the Yemen Handball Federation during the period 20-23 of this month, in celebration of the third International Handball Week and on the occasion of the founding of the International Federation on July 12, 1946.
Al-Ahly qualified after its winning of Al-Wehda Sanaa with a score of 15/5, while the May 22 team wins the match with Shabab Sawan by 19/6 in the two meetings that took place at the Al-Ahly club hall.
Referees of the matches are Ibrahim Al-Dhafri, yard, and Amin Besbas recorder, and the timekeepers, Iskandar Al-Obei, and Ahmed Al-Abi.
The tournament concludes next Saturday morning with the first match that will bring together Al-Wehda Sanaa team and Shabab Sawan to determine the third place holder, while Al-Ahly Sanaa will face May 22nd in a match to win the title of the ceremonial championship.