SHABWA, Jan. 19 (YPA) – Four citizens were killed on Wednesday due to a Saudi-led airstrike hit an oil derivatives station in Shabwa province.
The activist Ali Al-Nussi said in his account on Twitter that coalition's warplanes targeted Al-Bawsar station in Jaadar area, killing three civilians from Al-Uqaili residents and one employee in the station from Tahama city.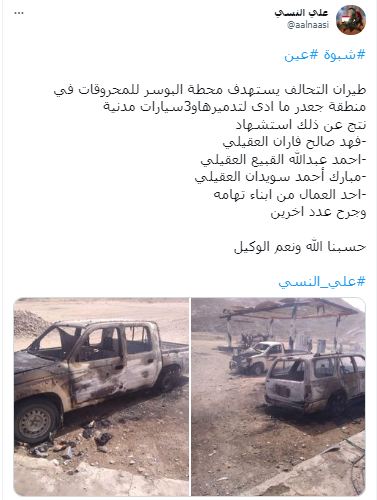 Al-Nussi indicated that the raid destroyed the station, burned three cars were near the station and caused heavy damage to citizens' properties.