President Al-Mashat confirms continuation of liberation battle until restoring full sovereignty of Yemen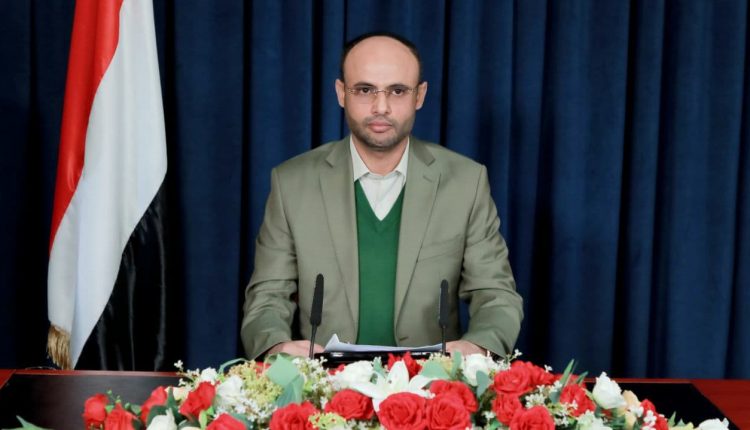 SANAA, Oct. 14 (YPA) – President of the Supreme Political Council, Mahdi Al-Mashat, has stressed that the battle to liberate Yemen from the occupation would continue whatever the cost until the full and undiminished sovereignty of the entire national territory is restored.
In his speech Wednesday evening on the occasion of the 58th anniversary of the October 14 revolution, President Mahdi al-Mashat revealed that several  brotherly and friendly countries had decided to open up to Sanaa.
He emphasized the importance of opening up to Sanaa, getting acquainted directly with its positions and visions, and its high readiness for cooperation and integration with all roles and efforts in support of peace and security, whether at the level of Yemen or at the level of the region.
President Al-Mashat saluted all the brotherly and friendly countries that recently decided to open up to Sanaa, and not be influenced by the misleading and hostile rhetoric of America, Britain and France.
YPA