TRIM, Sept. 15 (YPA) – Dozens of protesters on Tuesday evening cut off the international line in the city of Trim, which  links the city to the rest of the valley and desert cities of Hadhramaut province, eastern Yemen.
Protesters set tires on fire in protest against rising commodity prices and the deterioration of the national currency.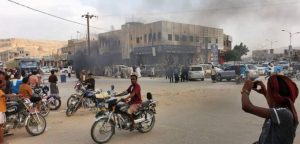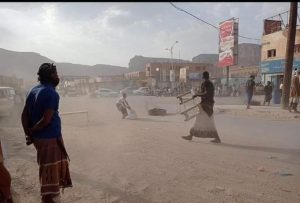 In the same context, calls for protests by supporters of the so-called UAE-backed Southern Transitional Council (STC) in Seiyun failed.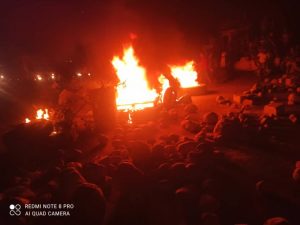 The cities of Hadhramaut province have been experiencing an unprecedented wave of popular uprising, especially in Mukalla, due to poor services and increasing prices of food.
E.M