RIYADH, Jun. 01 (YPA) – Families of Saudi soldiers stationed on the southern border of Saudi Arabia have demanded that Minister of Defense and Crown Prince Mohammed bin Salman to resign immediately, end the war in Yemen, and save their sons from death.
These demands came after the military media of Ansarullah published this week videos of an attack on Saudi military sites in Jizan.
The scenes showed the defeat and desertion that the Saudi army was subjected to in front of the strikes of the Yemeni army and the popular committees' fighters, which resulted in the killing of 80 Saudi and Sudanese soldiers.
Saudi citizens and tweeters launched an online campaign under the hashtag "Stop tampering with our soldiers."
The Saudi tweeters held Crown Prince bin Salman responsible for the failure and endangering the lives of their soldiers in Yemen, and demanded him to resign immediately.
Muhammad Al-Otaibi, Saudi tweeter wrote: "He (bin Salman) thinks that we will overlook this failure, because of which the lives of sons, mothers and fathers of children were lost." He asked: "What is the reason for the soldiers fleeing like this without weapons? .. Is it a lack of supplies? .. Were they abandoned during the attack, as is customary and we hear?"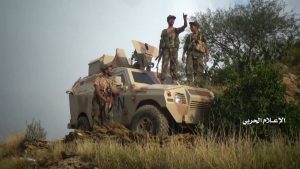 Walid Al-Hathloul tweeted: "History always repeats itself. This war reminds me when Abdel Nasser entered Yemen and ended up in a futile war that destroyed Yemen and caused losses to the Egyptian army."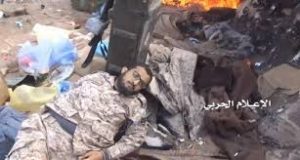 Ali Omar al-Maliki said: "Isn't this scene evidence that the commander of these soldiers is a futile, and he may not be interested in what is happening to them?"
YPA