SANAA, April 13 (YPA) – The Yemen Press Agency has on Tuesday obtained  photos documenting horrific scenes of civilian casualties in Saada province, northern Yemen.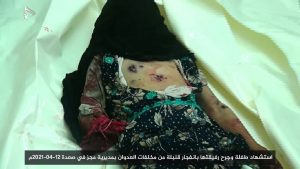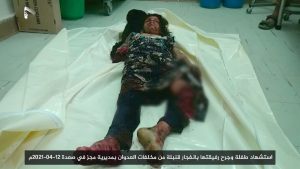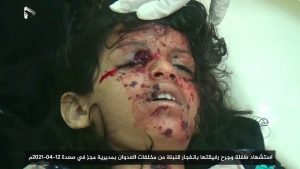 The pictured showed a little girl who was killed and another wounded on Monday when a bomb from the remnants of Saudi-led coalition weapons went off in Majaz district, a security source said.
The source pointed out that most of Saada areas are full of remnants of the forbidden coalition weapons that pose a threat to the lives of citizens, especially children and women.
E.M