Shura Council Speaker: We have sent several messages to the United Nations regrading Sanaa's peace initiative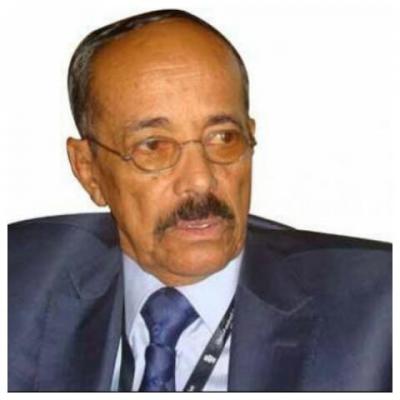 Mohamed Al-Aidarous, Shura Council Speaker said on Monday that several messages were sent to the United Nations, regarding to President al-Mashat's initiative that aims to to achieve peace in Yemen.
The move came during his speech in an event held in Sanaa, celebrating the 52nd anniversary of independence on November 30 under the slogan "Yemen's Victories.
Al-Aidarous praised the role of Yemeni activists abroad in detecting the crimes of the coalition, and the formation of an international public opinion pressing in the direction of stopping the aggression and lifting the blockade.
He confirmed the Shura Council is contacting with to international organizations, the United Nations, the Association of Senates and Shura Councils in Africa and the Arab world, and representatives of diplomatic missions in Sanaa to clarify the systematic crimes committed against children and women by Saudi-led aggression coalition in Yemen.
He called for international movement to stop the aggression, lift the blockade and support efforts to bring about a just peace.
E.M