Report:Yemeni army escalates ground, missile attacks against Saudi army, its militants in battle fonts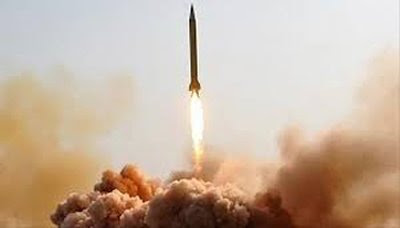 SANAA, April 5 (YPA) – The Yemeni army escalated ground and rocket attacks against Saudi army and coalition-backed militants in military combat fronts in several provinces over the past 24 hours, a military official told Yemen Press Agency on Thursday.
In Jizan, the army's missile force fired a ballistic missiles, Badr 1, on Aramco oil tanks, leaving large losses.
The army fired Katyusha rockets on Saudi soldiers in al-Zaqilah camp and artillery towards other groups in al-Sawdah and Hamih.
In Najran, the army attacked Saudi military sites of al-Halq, Sudis and al-Shurfa, killing and wounding  dozens Saudi soldiers and also destroying two military vehicles.
In Asir, the army foiled coalition militants' attacks towards al-Sawd  hilltops in Alib site, killing and injuring dozens of the militants, and it hit military reinforcement' militants in site of Maltal.
In Marib, the army launches a ballistic missile, Qaher 2, on gatherings of coalition militants in al-Kanab camp.
In Jawf, dozens of coalition-backed militants were killed and others injued in the army attack on crowds of militants in al-Maton district.
In Hajjah, an artillery of the army shelled groups of militants in Medi desert.
In Taiz, the army bombed military vehicles of gunmen and killed their crew members in western coast fronts, the official added.
AA