Images of coalition crimes in Yemen raised during rallies marking 40th anniversary of revolution in Iran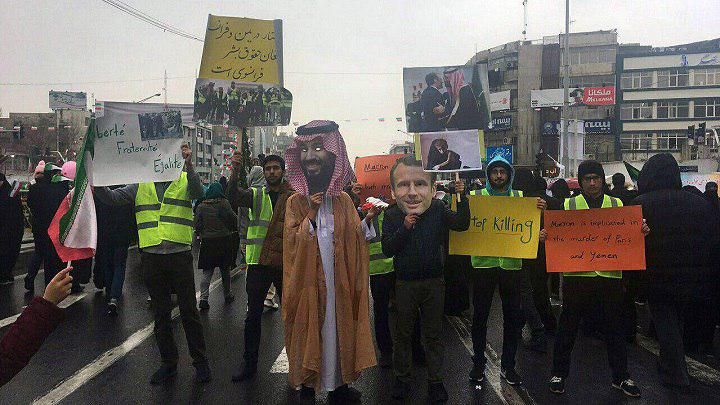 SANAA, Feb. 11 (YPA) – Participants in mass llies marking of the 40th anniversary of the triumph of the Islamic revolution in Iran on Monday raised photographs of the Yemeni victims who have been killed by the US-backed Saudi-led coalition.
The tragedy of the Yemeni people was not missing in the conscience of the Iranian crowds, as demonstrators lifted banners denouncing the aggression and blocked on Yemen.
They also lift banners and leaflet that denounced the West's support for the Saudi-led coalition and the blockade that has caused the world's worst humanitarian catastrophe.
On Monday morning, Iranian people gathered into the streets to hold rallies commemorating the 40th anniversary of the victory of the 1979 Islamic Revolution.
Iranians in the capital, Tehran and more than 1,000 other cities and towns and in 4,000 villages are attending the rallies with flags of Iran and banners in support of the Islamic Republic.
People from all walks of life have attended the countrywide rallies.
Hundreds of foreign guests, including journalists, have traveled to Iran to attend and cover the event.
The demonstrators chant 'Death to US' and 'Death to Israel' slogans in the mass rallies in the capital and other cities.
E.M