SANAA, June 14 (YPA) -A Yemeni talented child on Wednesday was chosen to attend World Cup opening ceremony 2018 in Russia.
Elias Al-Ameri, a guitarist, will take part on Thursday in the ceremony at the Luzhniki stadium in the Russian capital Moscow.
Al-Ameri, is a student at the Yemeni House of Music and Arts.
During the period from 14 June to 15 July, Russia will host the 2018 World Cup finals for the first time in their history.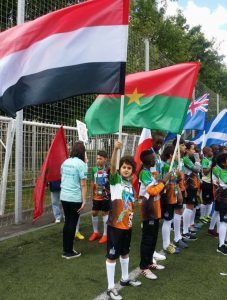 Ahmed Al-Mutawakel