Saada organizes official festival to receive released prisoners
Saada organizes official festival to receive released prisoners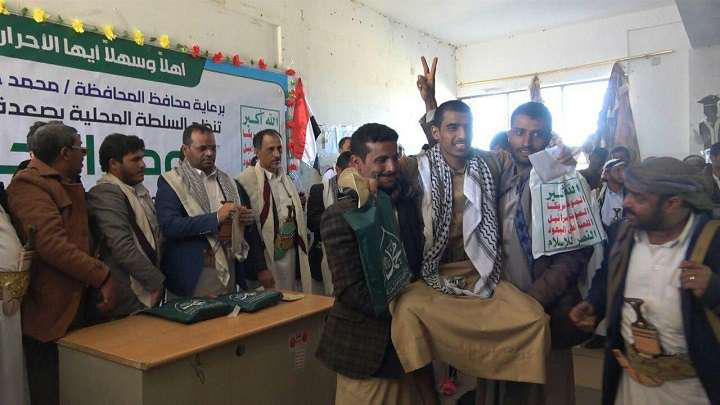 SAADA, Dec. 2 (YPA) – Tribes and sheikhs of Saada province on Monday organized an official festival to receive the Yemeni army's prisoners who had been released by the Saudi aggression coalition.
During the festival, Saada governor Mohammed Jabar Awadh praised sacrifices and steadfastness made by the soldiers in conforming the aggression.
The soldiers vowed to go back to front lines and support the army and popular forces to defend the country and its sovereignty.
AA