SANAA, Nov. 07 (YPA) – The Security Council's session on Tuesday witnessed an event that the Council rarely witnesses during its sessions, especially since this time the matter concerns an Arab country, "Yemen," that officially announced its support of the Palestinian resistance in the war it is waging against the Israeli occupation forces in the Gaza Strip.
The Council's session witnessed the filing of an official complaint by the Zionist entity's ambassador to the United Nations, Gilad Erdan, against the Sanaa government after the latter launched a number of missiles and drones that targeted important sites in the occupied territories.
According to the Hebrew newspaper "Yedioth Ahronoth", the Zionist entity's ambassador said that they have the right to take any necessary measures to protect what he called "the lands of Israel," warning of "regional consequences."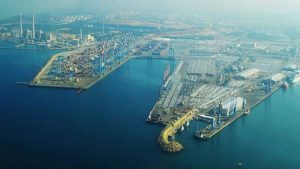 On Monday evening, the spokesman for the Yemeni Armed Forces, Brigadier General Yahya Sarei, announced the launch of a new batch of drones on multiple sensitive targets in occupied Palestine, confirming that the drone attacks caused the movement at the targeted bases and airports to stop for several hours.
In a statement, Sarie stressed that Sanaa would continue to carry out more qualitative military operations in support of the oppressed Palestinian people until the brutal Israeli aggression against the Gaza Strip stops.
The Security Council fails for the third time
Returning to the results issued by the Security Council on Tuesday, the Council failed again to reach a ceasefire agreement in the Gaza Strip.
Today's closed session is the third in a month to discuss ways to cease fire or reach a humanitarian truce.
The United States had used its veto power to overthrow a number of draft resolutions aimed at stopping the Zionist massacres against the Palestinian people.
A Yemeni comment about the complaint
Ali Al-Qahoum, a member of the Political Bureau of Ansarallah, commented on the "complaint" of the Zionist entity to the United Nations, saying, "We do not care about the enemy's complaints to the United Nations."
This confirms the Israeli fear of the Yemeni operations, he added, stressing that "the Zionist enemy must realize that it is facing an inevitable demise."
"We want the Israeli to be in the position of complaining so that he can stop his crimes against the Palestinians," Al-Qahoum said.
YPA