Update: Death toll of Taiz bomb attack raises to 2
TAIZ, Oct. 19 (YPA) – The death toll from the explosion of an explosive device that targeted a military vehicle of Islah Party militia in the center of Taiz city on Wednesday raised to two after one of the wounded died.
local sources explained that the secretary of the commercial court, Judge Ibrahim Murshid Al-Juma'ei, died of the wounds he sustained in the explosion.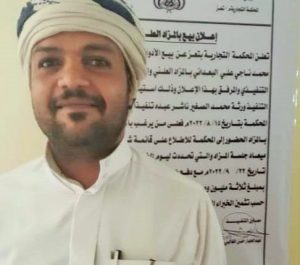 Earlier in the day, unidentified gunmen detonated an explosive device targeting a military vehicle in Qubbat Al-Ma'swar area, which was parking in front of a restaurant, killing a girl and injuring four others, including a woman and a child passing by at the moment of the explosion.
YPA