DHAMAR, Aug. 09 (YPA) –  At least three children died on Tuesday evening when the roof of a house in the district of Wesab al-Safil, west of Dhamar province, collapsed due to heavy rainfall.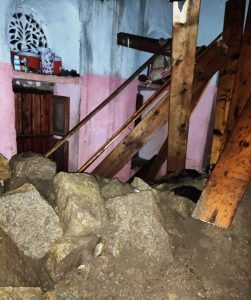 Local sources in the district confirmed that the house of citizen Mansour Ahmed Haider al-Alawi, which consists of two floors collapsed after the rainwater had accumulated in the roof.
The body were recovered and no injuries have been recorded in the incident.
E.M