Al-Mashat stresses need to strengthen freedom of opinion, activate role of poets, intellectuals, media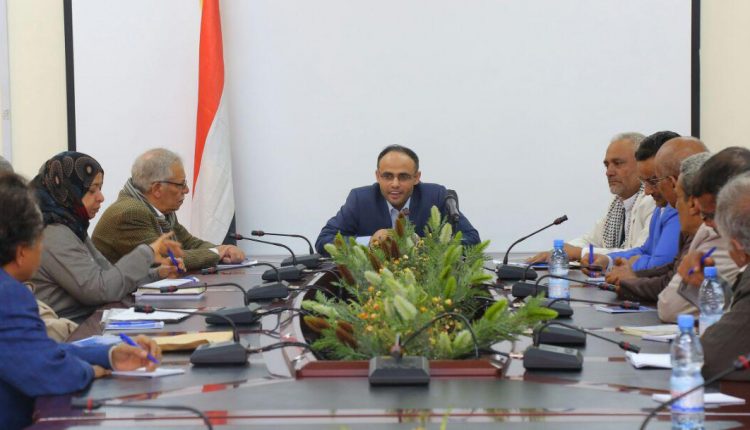 SANAA, Dec. 8 (YPA) – President of the Supreme Political Council, Mahdi Al-Mashat, stressed the importance of the role of poets, intellectuals and media people who are the elite of society and opinion leaders.
"These intellectually intelligent minds are the ones who promote the people, and the civilized and advanced peoples are the ones who have been interested in the owners of minds and experiences," al-Mashat said during a meeting on Saturday with a number of poets, writers, intellectuals and media.
Al-Mashat stressed the need to strengthen the freedom of opinion unless it falls under one of the objectives of the aggression, even in good faith, also stressing the keenness to remove the detainees.
Al-Mashat pointed out to the importance of the role of all in the participation and struggle in the face of aggression and colonialism as well as the positive role in the unity of the national row and the mobilization of the Yemeni people.
The meeting touched upon the aspects related to freedom of opinion and expression and the aggression committed by the coalition against the media to cover up the crimes that are committed to humanity.
The meeting stressed the importance of all parties in their role and work to promote alignment and uncover the crimes of aggression and its plans.
Sameera Hassn