Yemeni Spokesman: UAE's declaration to stop military operations in Western Coast due to failure to achieve victories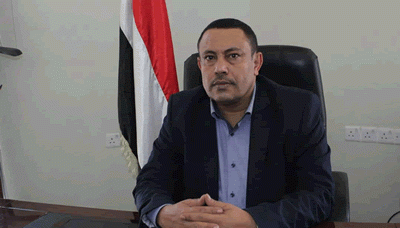 SANAA, July 2 (YPA) – The spokesman of National Salvation Government, Abdul Salam Jaber,  said on Sunday that the declaration of the UAE occupation forces to stop the aggressive military operations in the Western Coast was the result of the failure of coalition forces to occupy the coast and Hodidah province, in a statement obtained by Yemen Press Agency.
Jaber said that the statement of Gargash, the UAE Minister of Foreign Affairs, to stop the military operations, confirms that the so-called legitimate government is only a plea used by the UAE-Saudi forces to occupy  Yemen.
Jabir said that the US-backed Saudi-led coalition forces thought that they would be able to occupy the province of Hodeidah quickly but the army and popular committees made that impossible.
The  spokesman warned that the coalition of aggression is trying to rearrange its ranks, and mobilizing  new forces to the Western Coast after losing entire military brigades and equipment, to try attacking again on Hodeidah.
Jabir  added that the army is in ready to deter any new attack by the coalition of aggression,  calling for Yemeni people  to continue supporting the fronts with money and men.
Sameera Hassn