Aden witnesses angry protests against deterioration of services
ADEN, Sept. 13 (YPA) – The port city of Aden, southern Yemen, on Monday evening witnessed angry protests against the deterioration of services and the poor living conditions in the city.
Eyewitnesses stated that dozens of protesters gathered in front of the National Bank in the Crater area, and burned dozens of tires, which cut off all roads leading to the Central Bank run by the "Hadi's government."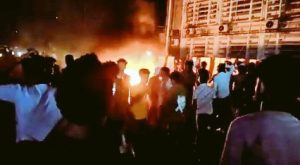 According to the witnesses, the UAE-backed Southern Transitional Council (STC)'s militia elements fired shots in an attempt to suppress and disperse the demonstrators demanding better living conditions, electricity, health and water services in the city.
Angry protesters called for civil disobedience nd chanted slogans against the Saudi-led coalition, claiming that its starvation policies had led the southern provinces to the real disaster.
Aden protests came two days after the outbreak of a popular uprising in Mukalla city, the capital of Hadramout province, which spread to other cities of Shihr and Ghail Bawazir, calling for improving living conditions and the level of electricity and water services.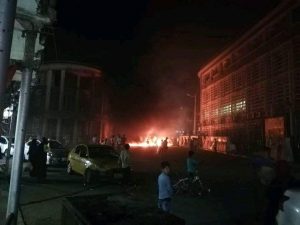 YPA