Coalition-recruited child soldiers killed in Marib
MARIB, Feb. 23 (YPA) – A number of children, who were recruited and given military ranks by Saudi-led coalition to fight in its ranks, were killed Monday, on the battle fronts on the outskirts of Marib city, sources reported on Tuesday.
The coalition resorted again to the recruitment of children after losing many of its first-row fighters, on the fronts of Marib province.
According to the sources, the two child soldiers Abdullah Mohammed Ali Al-Qanis and Fuad Mohammed Saleh Al-Farid, who were awarded the rank of second lieutenant and assigned to lead battalions in military brigades loyal to the coalition, were killed during clashes in the vicinity of Marib city.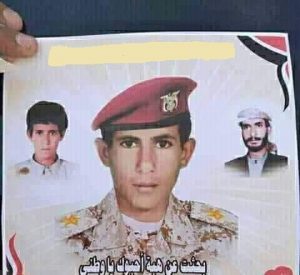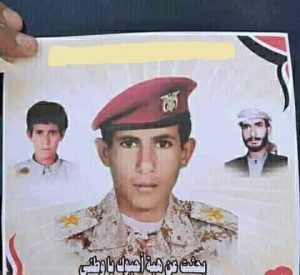 The United Nations Human Rights Committee accused, during the 43rd session held on March 7, 2020, the coalition forces of recruiting children into their ranks.
The coalition forces tried to mislead world public opinion, when they announced on April 26, 2019, that they would investigate cases of rape of Yemeni children in their camps on the Saudi border with Yemen, after Yemeni activists on social media circulated videos of children raped inside Saudi camps.
YPA