Coalition forces prevent celebration of Prophet's birthday at home of Habib Al-Junaidi in Hadhramaut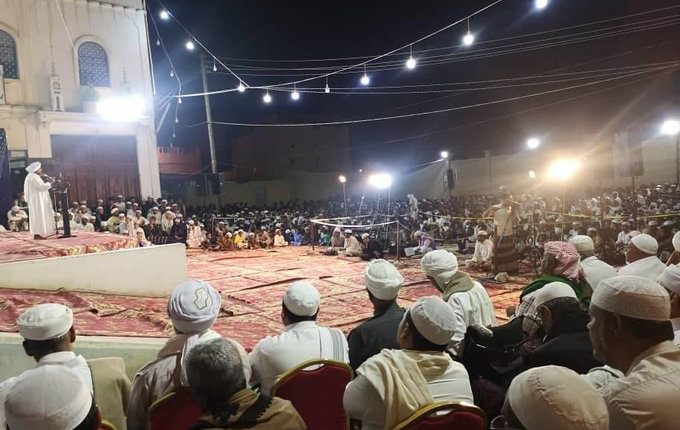 HADHRAMAUt, Oct. 30 (YPA) – Saudi-backed forces on Thursday evening surrounded the home of Habib Salem al-Junaidi  and  stopped a celebration of the Prophet's birthday inside his home in the city of  Tarim, Hadhramaut province.
A local source in The City of Tarim confirmed that the coalition sent military pickup vehicles  to the house of Habib Salem al-Junaidi, and prevented him from holding  lessons about the biography of the birthday of the Prophet Muhammad, without any justification.
The source added that the coalition militias prevented citizens from entering the house  al-Junaidi, to hear the prophet's biography, which has been heard since the past decades.
According to the source, the coalition directed the leadership of its militias to stop the celebration at the house of Habib Al-Junaidi and the Sufi masters of the Hashemite in Tarim.
the officer leading the military campaign confirmed that he had been instructed by the provincial undersecretary and the commander of the first military region, the source added.
A number of social media activists denounced the celebration of the prophet's birthday, considering the military campaign to be a target for the Hadhrami community and the Hadrami Sufi school, which spread Islam in the world.
They stressed that preventing the celebration of the prophet's birthday in Tarim is a sectarian act that undermines security and social peace in the valley and desert directorates.
The activists pointed out that it is better to direct these military  forces to arrest murderers and criminals who carry out assassinations on an almost daily basis, and move through coalition points with easily.
E.M