ADEN, Oct. 16 (YPA) – A social figure was assassinated on Thursday evening by unidentified gunmen in Aden province, southern Yemen, local sources reported.
The sources said that gunmen fired live bullets at Sheikh Sanad Al-Aqrabi in the 90th Street in Al-Mansoura District and killed him, adding that the gunmen fled.
Sanad al-Aqrabi is brother of Mazen al-Aqrabi, leader of the so-called "popular resistance in Aden", who was assassinated more than four years ago with one of his companions on February 20, 2016, in the same district.
This comes hours after passers-by found a body of an unidentified young man next to 'Al-Alam Plastic Factory', east of the province, while the perpetrators of this painful crime are not yet known.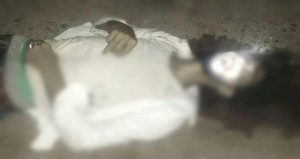 YPA