HODEIDAH, Oct. 1 (YPA) – The Saudi-led coalition forces and their mercenaries continued their violations against ceasefire agreement in Hodeidah province, western Yemen, past 24 hours.
A security sources in the province on Thursday confirmed that two civilians were wounded by the mercenaries' bombardments. He explained that al-Maghras area of Tuhayta district and Hays district were hit by artillery attacks, wounding a man and a woman.
He further confirmed that at least seven citizens' homes were burned down due to bombardments launched by Saudi-led mercenaries at besieged Durayhmi district.
Ansarullah media center has released several pictures show the destruction and flam engulfs homes and property of citizens as a result of repeated infiltration attempts towards the besieged city.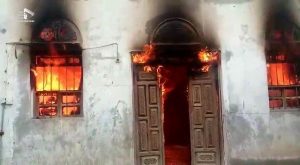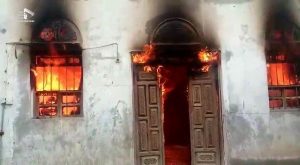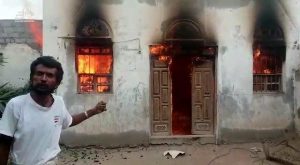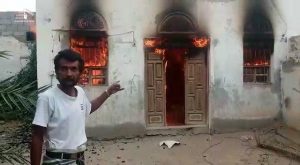 According to a sources in The Liaison and Coordination Officers' Operations Room, the aggression forces have committed 106 violations against Sweden's agreement in the province.
The violations included 39 by an artillery and missile bombing and 67 others by shooting in separate areas using various machine guns.
E.M