Sayyed Abdulmalik al-Houthi: Former regime met with Zionist officials in Sanaa in preparation for normalization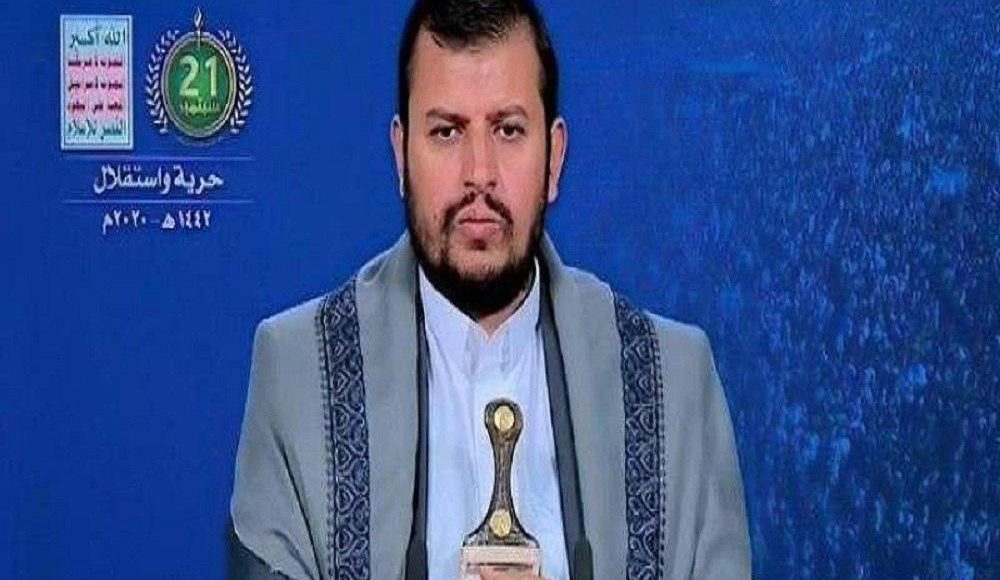 SANAA, Sep. 21 (YPA) – The Leader of Yemeni Revolution Sayyed Abdulmalik Badr al-Din al-Houthi on Monday said "The previous regime, in its deviation, reached secret coordination with the Israeli enemy in preparation for establishing relations with it."
There are facts to be revealed in the coming days expose the deviant path of the former regime in its quest for normalization with the Israeli enemy, he added in a televised speech aired Monday on the sixth anniversary of the September 21 Revolution.
Sayyed Abdulmalik affirmed that Zionist officials had arrived in Sanaa and held meetings with leaders of the former authority. "There were agreements and arrangements to strengthen relations between the former regime and the enemy entity."
The Revolution Leader stressed that the normalization with the Israeli enemy would destabilize security and stability in the Arab and Islamic countries.
YPA