Coalition forces continue to violate ceasefire agreement in Hodeidah, wage 10 airstrikes on several provinces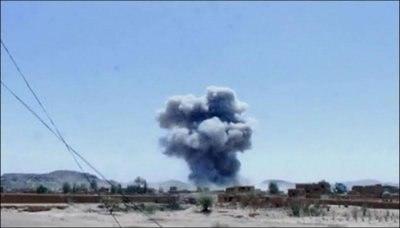 SANAA, Aug. 3 (YPA) – Saudi-led aggression coalition forces continued to violate the ceasefire agreement in Hodeidah province in the past 24 hours while the warplanes launched ten raids on several provinces, a military official told Saba Saba News Agency on Monday.
According to the official, the aggression forces committed 71 breaches, including six drone strikes on al-Duraihemi, an attempt to infiltrate into al-Jabalia in al-Tuhyta district in Hodeidah, the establishment of combat fortifications near 50th Street in Hodeidah city, the flight of a warplane in the airspace of Hays, and 15 breaches with artillery shelling.
The official added that the aggression warplanes waged four airstrikes on al-Ajasher off Najran, three raids on al-Amarah in Kitaf district of Saada province, two airstrikes on Khab Washaaf district in Jawf province, and one airstrike on Haradh Customs in Hajjah province.
E.M