SANAA, Nov. 9 (YPA) – Mehdi Al-Mashat, President of the Supreme Political Council, on Saturday morning inspected the final arrangements for the celebration of the Holy Prophet Mohammed's Birthday at the 70th square, as mass crowds of people poured into the square.
During the visit, the President briefed on the final arrangements and the great preparations for receiving the guests of Islamic prophet Mohammed.
He listened to the officials and stakeholders, to clarify the progress of the equipment and final arrangements as well as the security and traffic preparations under way to receive the crowds participating in the event, which will be hosted by The 70 Square on Saturday afternoon.
He was accompanied during the visit by The Director of the Presidential Office Ahmed Hamed, Minister of Information Daifallah al-Shami and a number of members of the preparatory committee for the event of the Prophet's Birthday.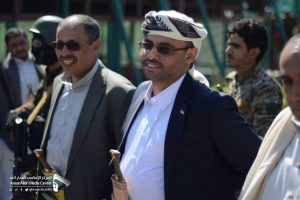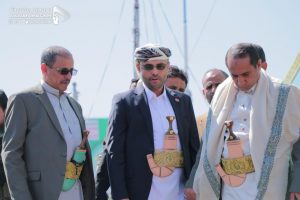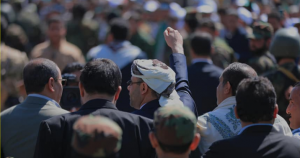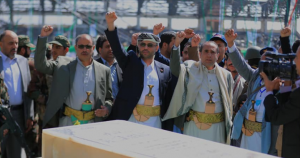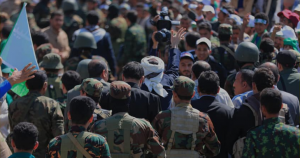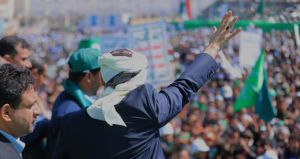 E.M