SHABWA, Aug. 25 (YPA) – A large truck loaded with billions of riyals overturned on Sunday while coming from the Central Bank of Aden towards Marib province on the main road linking between Shabwa and Marib provinces.
The overturned money-laden truck was seized and confiscated by Shabwani elite forces, media sources said.
The sources explained that those funds were allocated to fuel the conflicts and fighting between Islah Party militias loyal to Saudi Arabia and the UAE-backed militias,
This incident exposed plans of Hafedh Maayad, governor of Aden's central bank, which aimed to destroy Yemen's economy through ongoing tampering with the public money, the sources added.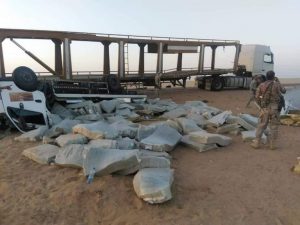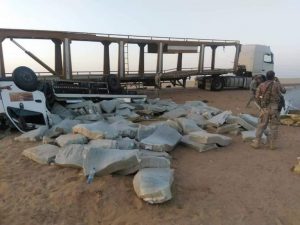 YPA