HODEIDAH, Aug. 17 (YPA) – Residents of Hodeidah province on Friday condemned the UN complicity and its observer mission against the siege imposed on Ad Durayhimi city nearly two years ago, and the escalation of Saudi-led coalition and its militants in bombing and committing crimes against civilians.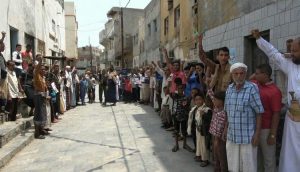 The residents of Hodeidah carried out several protests in the city's neighborhoods and streets on Friday in a protest against the silence of the international community, the United Nations and its observer mission towards violations of the coalition and its militants of the ceasefire truce and the Swedish agreement.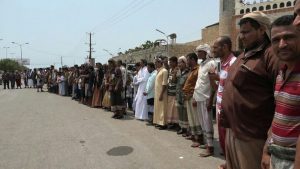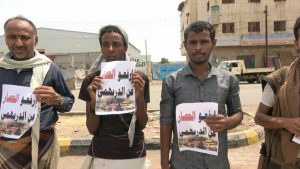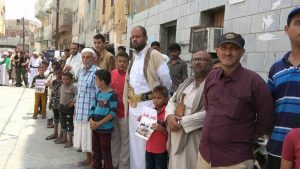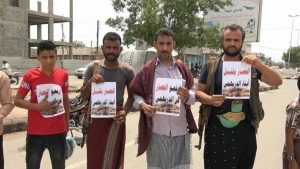 The protesters chanted slogans and lift banners holding "The United Nations and its organizations responsible for the siege imposed on the People of Ad Durayhimi city, the prevention of food, water and medicine from them since June 2018, and killing them with constant shelling."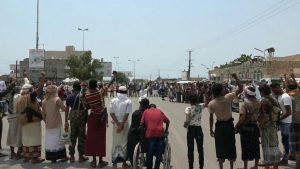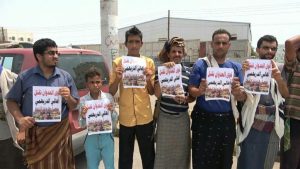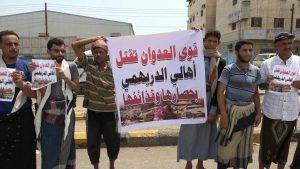 Participants in the vigil stressed that "the continued bombing of the Coalition of Aggression and its armed forces will not deter them and will continue to defend the homeland and thwart the coalition's plans and mercenaries until victory".
They called for "a popular uprising to support the fronts in order to confront the Saudi-led aggression and its mercenaries ".
E.m