UAE's position will not affect Palestinian people's struggle against occupation: Salvation Gov't Foreign Ministry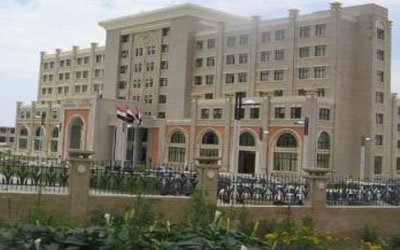 SANAA, Aug. 14 (YPA) – An official source at the Foreign Ministry of the Salvation Government said on Thursday that the UAE position of full normalization with the Zionist entity will not affect in any way the Palestinian people's continual struggle against the occupation.
"The aggression UAE state's declaration of normalizing diplomatic relations with the Zionist entity is a step that provokes the feelings of Arabs, Muslims and the free world that reject the continued occupation of Arab lands," the source said.
He added that this step confirms the state of bankruptcy that the UAE regime has reached, and its distance from the Arab constants regarding the Palestinian cause.
YPA