Deputy FM: President al-Mashat's initiative and MBS's statements represent a glimmer of hope for peace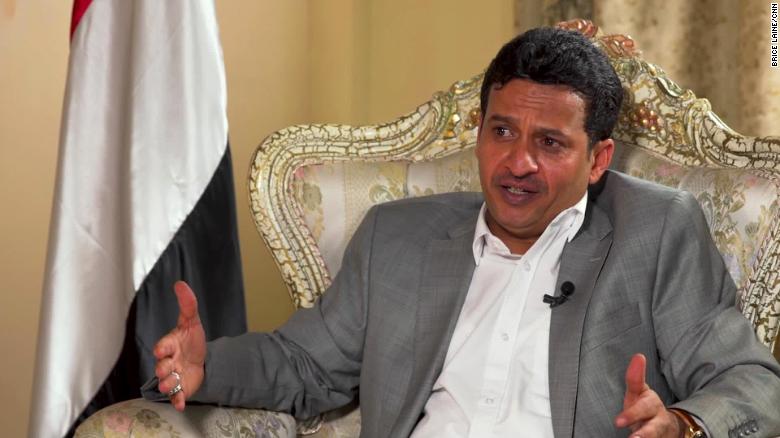 SANAA, Oct.1 (YPA) – Deputy Foreign Minister of National salvation government, Hussein al-Izzi, deemed that the initiative of President al-Mashat and the statements made by Saudi Crown Prince Mohammed bin Salman as a glimmer of hope and a courageous step on the road towards restoring the desired peace for all.
مبادرة الرئيس المشاط وتصريحات ولي العهد السعودي تمثل في مجملها بارقة أمل وخطوة شجاعة على طريق إستعادة السلام المنشود للجميع
إن من المهم أن تتظافر الجهود لبلورة هذه الرغبة المشتركة الى خطوات عملية تنمّي هذه الإيجابية وتجنب الشعبين الشقيقين والمنطقة ككل المزيد من المخاطر الإضافية

— حسين العزي (@hussinalezzi5) September 30, 2019
"It is important that efforts to crystallize this common desire and translated into practical steps to develop this positivism and avoid the two brotherly peoples and the region as a whole with more additional risks," Hussein al-Izzi said in a tweet on Twitter account.
In an interview with CBS, Mohammed bin Salman said the president's initiative should be taken in a positive way to push towards more effective political debate, noting that the leadership in the Kingdom is trying to reflect this debate into an application within the ground.
"Today we are opening to all initiatives for a political solution inside Yemen, and we hope that this day will happen before tomorrow," bin Salman said in an interview with al-Jazeera, but he called for stopping Iran's support for what he called the "Houthis".
E.M